Griffin Parking Area Maintenance, Inc. provides  sediment management products and inlet control filters. Our experienced managers understand which systems are utilized to filter out thick or light sediment-laden storm water from sewage drains (with or without grates) and offer superior inlet security. They also give excellent de-watering and oil skimmer options. Sediments disturbed during construction can find their way into the town's water system via storm sewers, storm grates and storm inlets. Storm water management is required by EPA regulations for large and small construction projects, including such projects as a brand new home being constructed on your property.   If you have questions, please contact us today to see if you are required by EPA regulations to provided Inlet Protection solutions.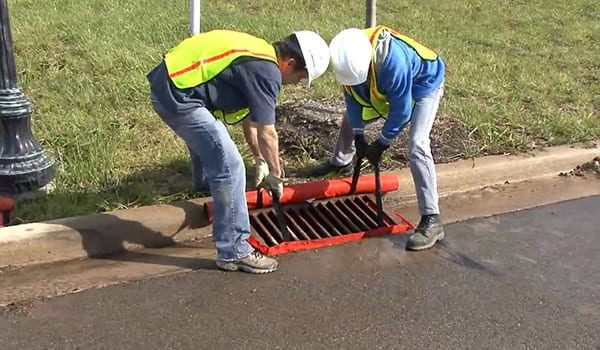 Griffin Parking Area Maintenance, Inc. supplies superior inlet protection including Dandy Bags, Dandy Pop and Dandy Sack as well as other popular solutions. Our products and services will help shield storm drains from heavy sediment-laden storm water. Among the best environmental concerns we confront nowadays is soil erosion. Griffin Parking Area Maintenance, Inc. has years of experience with the best erosion solutions available.
Due to the possible threat to our environment, the government has required contractors to utilize a professional-grade inlet filter and also erect their particular sediment management alternatives and when beginning any new job. Griffin Parking Area Maintenance has two Florida State Certified Erosion Specialists on staff. 
Please let us know how we may assist you by requesting a professional assessment from our management team